All > Tyres > DUNLOP Tyres - ROAD > Dunlop ARROWMAX GT301 - Sport Tour Bias ply front
Dunlop ARROWMAX GT301 - Sport Tour Bias ply front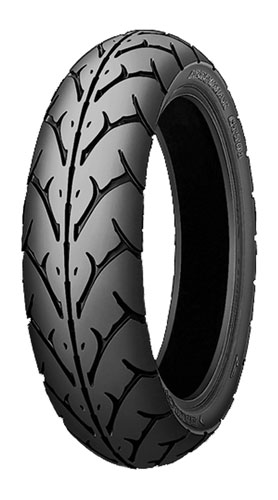 H rated sport/general bias ply road tyre.
The bias ply Arrowmax series GT301 is designed to compliment the Arrowmax GT501.
H speed rated with state of the art Aramid carcass belting for block stability and mileage.
Excellent all-weather performance for older sport touring bikes that require bias ply tyre fitment.
Stock information for Dunlop ARROWMAX GT301 - Sport Tour Bias ply front
| Product # | Description | RRP * | Dealer |
| --- | --- | --- | --- |
| 478.0570 | 100/80-16 50H GT301F SPT/TOUR | $ 153.39 | Find a dealer |
* including g.s.t. but excluding freight charges if any
** excluding g.s.t. and freight