All > Tyres > DUNLOP Tyres - OFF ROAD > Dunlop D606 - Dual Sport/Offroad
Dunlop D606 - Dual Sport/Offroad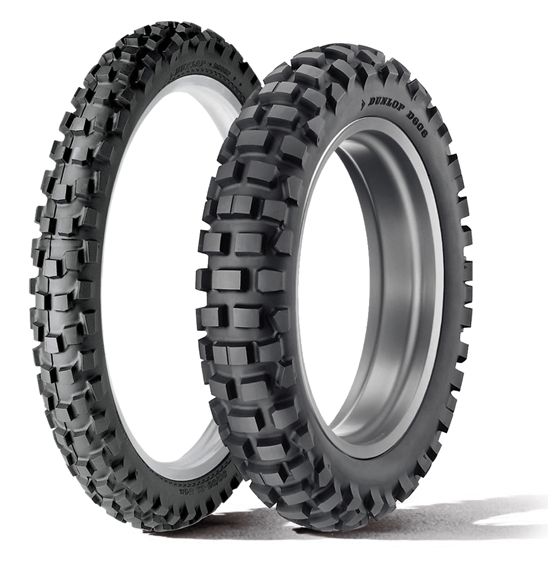 Dual Sport / Off-Road
Dunlop designed the D606 tyre to be street-legal but with an emphasis on aggressive off-road riding and great durability.
A full-depth tread pattern designed for rigorous off-road use yields excellent traction on everything from hard-packed fire roads to soft single-track trails.
At the same time, the D606's tread compound is engineered for good highway durability and grip.
Stock information for Dunlop D606 - Dual Sport/Offroad
| Product # | Description | RRP * | Dealer |
| --- | --- | --- | --- |
| 478.5395 | 130/90-17 68R D606 STREET LEGAL KNOBBY | $ 175.71 | Find a dealer |
| 478.5870 | 120/90-18 D606 STREET LEGAL KNOBBY | $ 159.59 | Find a dealer |
| 478.5931 | 130/90-18 D606 STREET LEGAL KNOBBY | $ 159.59 | Find a dealer |
| 478.6480 | 90/90-21 D606 STREET LEGAL KNOBBY | $ 143.47 | Find a dealer |
* including g.s.t. but excluding freight charges if any
** excluding g.s.t. and freight