All > Featured > Dunlop GEOMAX MX12 - Sand & Mud - NEW
Dunlop GEOMAX MX12 - Sand & Mud - NEW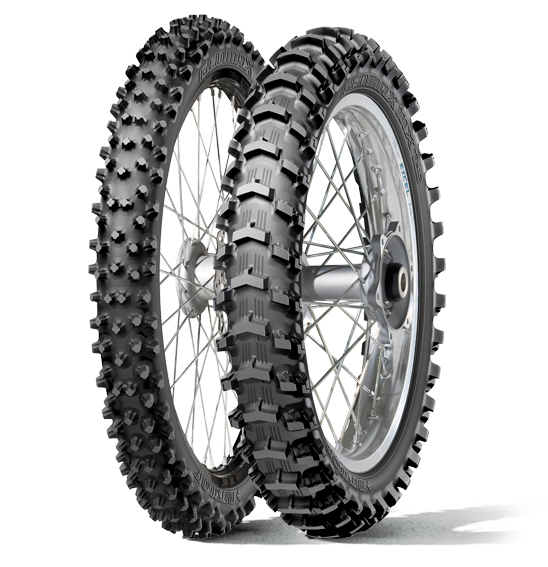 The MX12 delivers next-level performance in a broader range of sand and mud terrain through increased cornering acceleration grip, enhanced handling in ruts and increased bump control.
Key Benifits:
Designed for soft-terrain applications, the MX12 excels in extreme sand and mud conditions.
Innovative tread pattern includes new V-Block technology that increases traction, and does a better job clearing the tyre in muddy conditions to maintain maximum performance.
Tread pattern includes Dunlop's exclusive block-within-a-block Progressive Cornering Block Technology (PCBT) in the rear for enhanced cornering traction and slide control.
Recessed flex joints between tread blocks improve compliance for enhanced traction and ride comfort.
Narrower tyre profiles increase length of contact patch for improved bump absorption, and improved steering in rutted conditions.
More Information
Stock information for Dunlop GEOMAX MX12 - Sand & Mud - NEW
| Product # | Description | RRP * | Dealer |
| --- | --- | --- | --- |
| 478.6141 | 100/90-19 MX12 SAND AND MUD | $ 139.70 | Find a dealer |
| 478.6301 | 110/90-19 MX12 SAND AND MUD | $ 183.15 | Find a dealer |
| 478.6569 | 80/100-21 MX12F FRONT SAND AND MUD | $ 132.01 | Find a dealer |
* including g.s.t. but excluding freight charges if any
** excluding g.s.t. and freight