All > Specials > Dunlop Sportmax a-14 (Alpha 14) - Hypersport
Dunlop Sportmax a-14 (Alpha 14) - Hypersport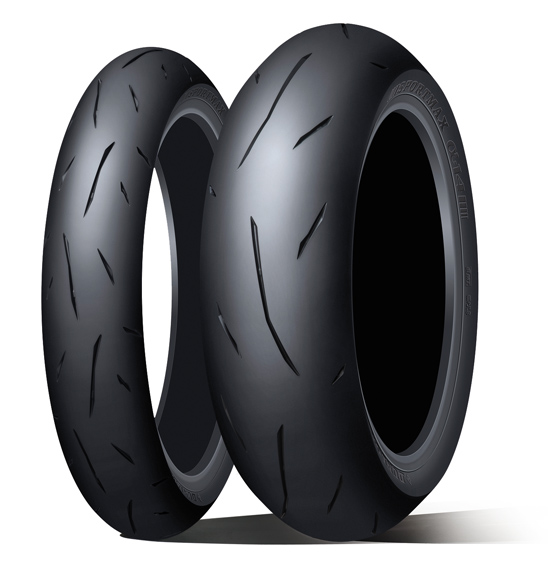 Features:
New profiles and tread pattern together with Camber Thrust Tuning (CTT) deliver nimble handling and quick turn-in.
Race derived Multi-Tread (MT) technology combines the benefits of a tough, long-wearing centre compound for increased mileage with a special lateral-grip compound on each shoulder for superior grip when cornering.
Fine Carbon in compound enhances grip and abrasion resistance.
Jointless Steel Belt (JLB) provides supererior shock absorption, grip and road-holding.
High-dispersion qualities of the silica compound provide good grip in the wet.
Available in sizes for both lightweight (H rated) and mid-to-large capacity sport bikes (Z rated).
Stock information for Dunlop Sportmax a-14 (Alpha 14) - Hypersport
* including g.s.t. but excluding freight charges if any
** excluding g.s.t. and freight