All > Apparel > Clothing - ROAD > Back Protectors > Forma Akira 6 C.L.M. Smart Back Protector
Forma Akira 6 C.L.M. Smart Back Protector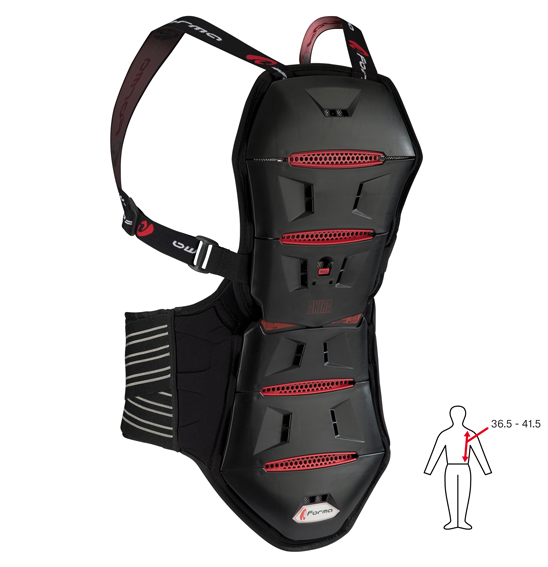 FEATURES:
Exclusive and patented easy dividing SMART system offers double use as either a Full back protector (FB) or Lower back protector (LB)
Double CE approved pr EN 1621-2:2013 (Level 2) with SAS-TEC foam - suitable for NZSBK racing
C.L.M. (Controlled Lateral Movement)
Vented velcro closure with double tension elastic band
Personalized adjustable elastic straps
Personalized rear reflex insert
Light weight
2 sizes available: S/M - L/XL
Also available in Akira 7 C.L.M. & Akira 8 C.L.M.

Stock information for Forma Akira 6 C.L.M. Smart Back Protector
| Product # | Description | RRP * | Dealer |
| --- | --- | --- | --- |
| 336.1120 | AKIRA 6 CLM SMART BACK GUARD HINGED Blk/red S/M | $ 240.07 | Find a dealer |
| 336.1121 | AKIRA 6 CLM SMART BACK GUARD HINGED Blk/red L/XL | $ 240.07 | Find a dealer |
* including g.s.t. but excluding freight charges if any
** excluding g.s.t. and freight