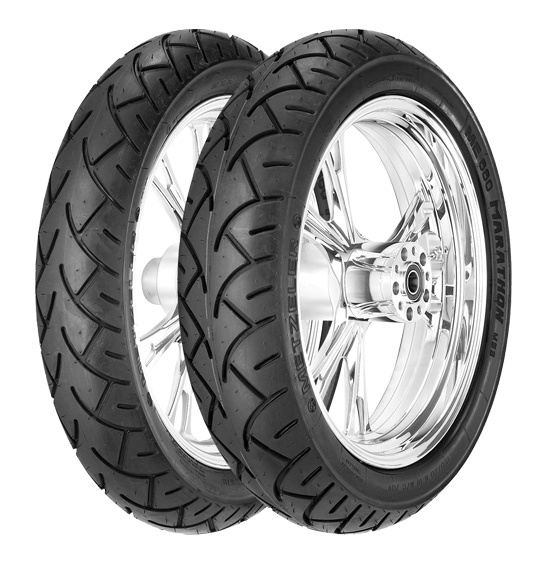 Premium line dedicated to cruiser and heavy touring bikes, featuring high-tech construction.
Radial (R) and bias-ply fitments, with a huge range of sizes including the massive XXL custom tyre series – The biggest range of sizes on the market.
High Silica compound for improved grip in all riding conditions.
Machine-specific carcass construction for exceptional riding comfort and stability at all speeds, even under heavy loads.
Optimized tread pattern design with offset central grooves, providing excellent wet weather performance and extended mileage.
Tyre contour engineered so when fitted as a matched set, the ME 880 Marathon delivers predictable, progressive and more nimble handling behaviour, along with uniform tread wear.
n be mixed with the ME 888 Marathon Ultra if required.
R = Radial, TL = Tubeless.
Can't find your size? Please refer the ME 888 Marathon Ultra.
NOTE: Part # 476.6150 (130/70-18B) is a Bias-ply front tyre. Use part # 476.6153 (130/70-18R) for GL1800 and others where radial front tyre is required.
SEE BELOW FOR IMPORTANT TYRE CARE TIPS.
* including g.s.t. but excluding freight charges if any
** excluding g.s.t. and freight