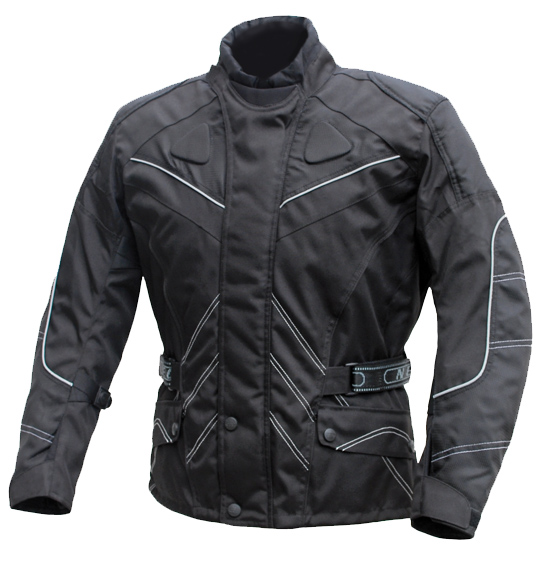 Our biggest seller - The MUGELLO range from NEO is a smart, understated line of Jackets & Trousers, available in both Mens & Womens cut.
Features:
500 Denier construction - Superior protection! 
Reissa Membrane - Waterproof / Breathable
CE Approved Armour
Removable thermal lining
3M Reflective piping 
Soft "comfort collar"
Plenty of pockets, inside and out
Adjustable waist belt
Connecting zip for Mugello Trousers
The Mugello clothing series is available in an extensive range of sizing, up to 9XL in Mens & 6XL in Women, to suit just about any body shape.
* including g.s.t. but excluding freight charges if any
** excluding g.s.t. and freight