All > Apparel > Clothing - ROAD > Apex Motorcycle Boots - ON SALE! > SALE - Apex Lily - Ladies Touring
SALE - Apex Lily - Ladies Touring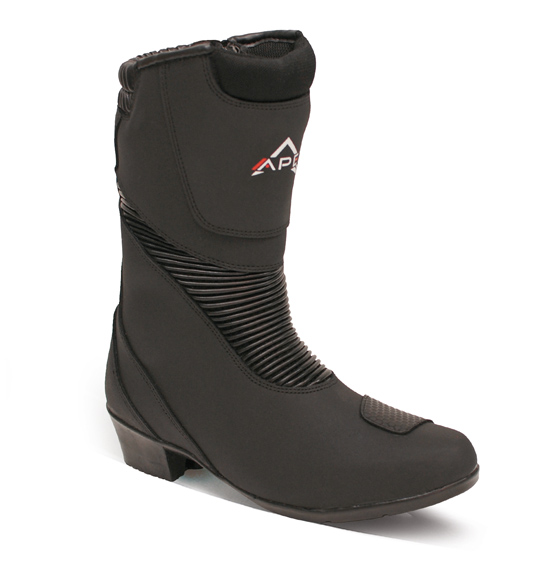 Features:
Specific ladies fit touring boot
Durable high-tech Lorica outer construction in satin black finish
Stretch panels on front and calf
Waterproof and breathable inner lining
Zipper and Velcro closure
TPU shift pad
Non-Slip ultra-light mono compound rubber sole features a unique design that provides excellent grip.
PU Foam Pre-formed orthopedic vibration-absorbing foot bed keeps the foot cool and comfortable
Shin and ankle protections
Double stitched in all high stress areas
*CLEARANCE SALE! Only while stocks last.
More Information
Stock information for SALE - Apex Lily - Ladies Touring
| Product # | Description | RRP * | Dealer |
| --- | --- | --- | --- |
| 314.2142 | LILY BOOTS LADIES 37 APEX Closeout Special | $ 213.78 | Find a dealer |
* including g.s.t. but excluding freight charges if any
** excluding g.s.t. and freight