All > Specials > SALE - FFM MX630 S-MOTO - NOW fr $79 RRP
SALE - FFM MX630 S-MOTO - NOW fr $79 RRP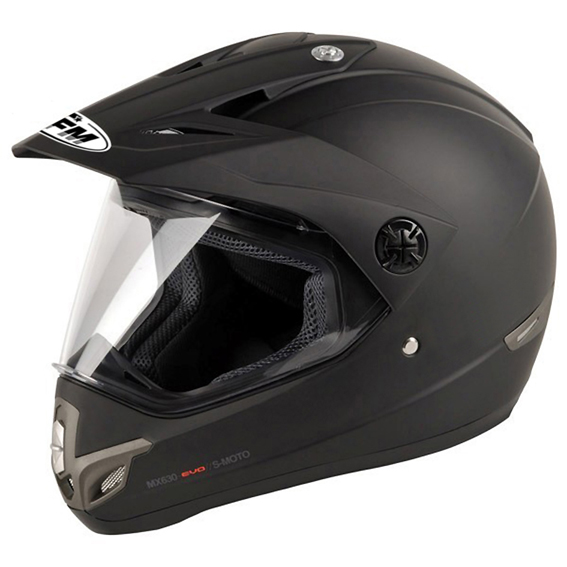 SALE!   SALE!   SALE!
Features:
Multi Poly Tech (MPT) constructed shell
Fully adjustable chinbar ventilation
Quad rear exhaust vents
Injection moulded 3D visor with Anti-Scratch coating
Removable washable Coolmax® lining
Micrometric buckle system for greater adjustability and convenience
Replacement tinted visors available
ECE22.05 Safety Standard
Available in White, Titanium and Satin Black solid colours
Clearance Special. Only while stocks last.
Stock information for SALE - FFM MX630 S-MOTO - NOW fr $79 RRP
Product #
Description
RRP *
Dealer
422.0090
MX630 S-MOTO VISOR DARK TINT
$ 39.96
Find a dealer
422.0091
MX630 S-MOTO VISOR SILVER MIRROR
$ 39.96
Find a dealer
422.0095
MX630 S-MOTO VISOR/PEAK SCREW KIT
$ 16.37
Find a dealer
422.1002
MX630 S-MOTO WHITE SML 56cm Closeout Special
was $ 207.20
now $ 77.63
Find a dealer
422.1011
MX630 S-MOTO MATT BLACK XSM 54cm Closeout Special
was $ 207.20
now $ 77.63
Find a dealer
422.1021
MX630 S-MOTO TITANIUM XSM 54cm Closeout Special
was $ 207.20
now $ 77.63
Find a dealer
422.1022
MX630 S-MOTO TITANIUM SML 56cm Closeout Special
was $ 207.20
now $ 77.63
Find a dealer
* including g.s.t. but excluding freight charges if any
** excluding g.s.t. and freight