All > Specials > SALE - Kruiserbag Large Bag with Top Roll
SALE - Kruiserbag Large Bag with Top Roll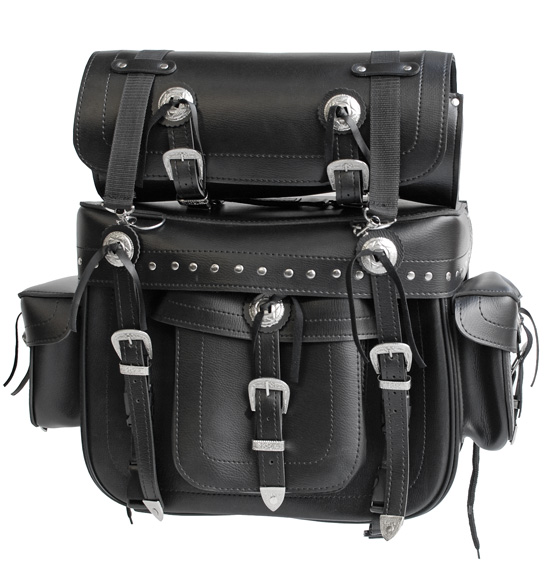 Features:
High quality, low price leather look large bag for racks and sissy bars.
Easy attachment to rack / backrest.
Constructed from thick durable synthetic leather - looks like real leather, but with the added bonus of being more weather resistant.
Comes with Top roll that attaches to top of bag.
Traditional style straps, but with clever hidden quick release buckles.
Carry handle on top of bag.

Plenty of room to carry your gear with 3 external pockets and an inner pocket for phone / wallet.

Inner reinforced panel keeps contents protected and the bag perfectly in shape.

SIZE (bag): L = 55cm x H = 35cm x W = 28cm

SIZE (top roll): L = 41cm x H = 18cm x W = 18cm
CLEARANCE SALE. ONLY WHILE STOCKS LAST.
Stock information for SALE - Kruiserbag Large Bag with Top Roll
Product #
Description
RRP *
Dealer
443.5100
Kruiserbag syn lthr Big Bag wth Top roll Bag 55cm x 35cm x 28cm roll 41cm x 18cm closeout SALE
was $ 232.13
now $ 163.88
Find a dealer
* including g.s.t. but excluding freight charges if any
** excluding g.s.t. and freight