All > Tyres > MAXI GRIP Tyres - ATV & OFF ROAD > Maxi Grip SG-789 / GA-789 - Side-By-Side / UTV
Maxi Grip SG-789 / GA-789 - Side-By-Side / UTV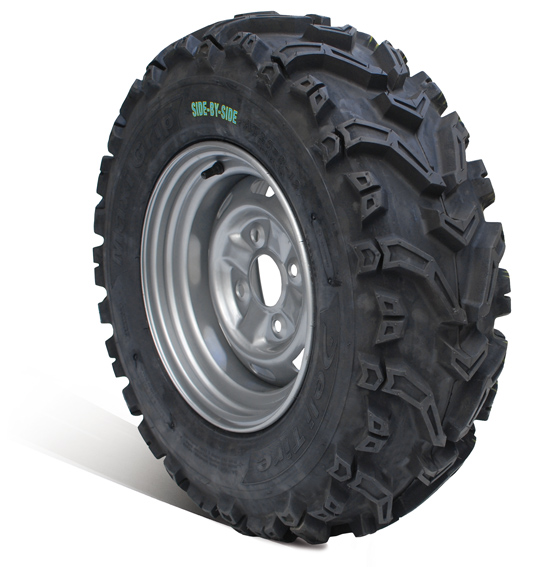 NZ designed Side-By-Side (SxS) tyres for NZ conditions.
Features & Benefits:
More GRIP
More forward and lateral grip than OEM tyre options
More LOAD
Maxi Grip front tyres have a load rating of "73" = 365KG
Maxi Grip Rear Tyres have a load rating of "79" = 438KG
Maxi Grip "Side by Side" tyres are 8ply rated (radials)
More SPEED
Maxi Grip are speed rated "J" = 100Kph at full load.
More VALUE!
More Information
Stock information for Maxi Grip SG-789 / GA-789 - Side-By-Side / UTV
| Product # | Description | RRP * | Dealer |
| --- | --- | --- | --- |
| 472.76095 | 25x8x12 SG-789 MAXI GRIP 8 PLY Side by Side/UTV | $ 214.43 | Find a dealer |
| 472.770065 | 25x10x12 SG-789 MAXI GRIP 8 PLY Side by Side/UTV | $ 241.77 | Find a dealer |
| 472.77076 | 26x9x12 GA-789 MAXI GRIP 8PR RADIAL | $ 257.65 | Find a dealer |
| 472.7708 | 27x9x12 DI2038 POWER GRIP II 6-PLY | $ 268.08 | Find a dealer |
| 472.77086 | 26x11x12 GA-789 MAXI GRIP 8PR RADIAL | $ 293.01 | Find a dealer |
* including g.s.t. but excluding freight charges if any
** excluding g.s.t. and freight