All > Accessories > KRYPTONITE Locks > Disc Lock > Kryptonite Kryptolok Alarm Disc Lock
Kryptonite Kryptolok Alarm Disc Lock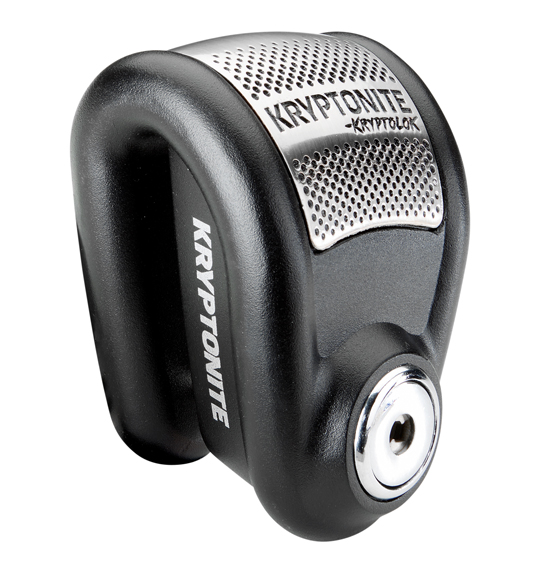 Features:
6mm hardened locking pin.
Zinc diecast design and construction.
Built in 120db alarm speaker system.
Weather-proof electronics module is fully protected.
Alarm fuction selection arm/disarm (Transport).
long battery life (1-Year est.) with replacable high capacity 900mAh CR2 battery.
2 Stainless Steel keys of ergonomic design.
Size: 3" x 2.1" (78mm x 54mm).
Stock information for Kryptonite Kryptolok Alarm Disc Lock
| Product # | Description | RRP * | Dealer |
| --- | --- | --- | --- |
| KR004776 | KRYPTONITE KRYPTOLOK 6A ALARM DISC LOCK (6) | $ 139.01 | Find a dealer |
* including g.s.t. but excluding freight charges if any
** excluding g.s.t. and freight